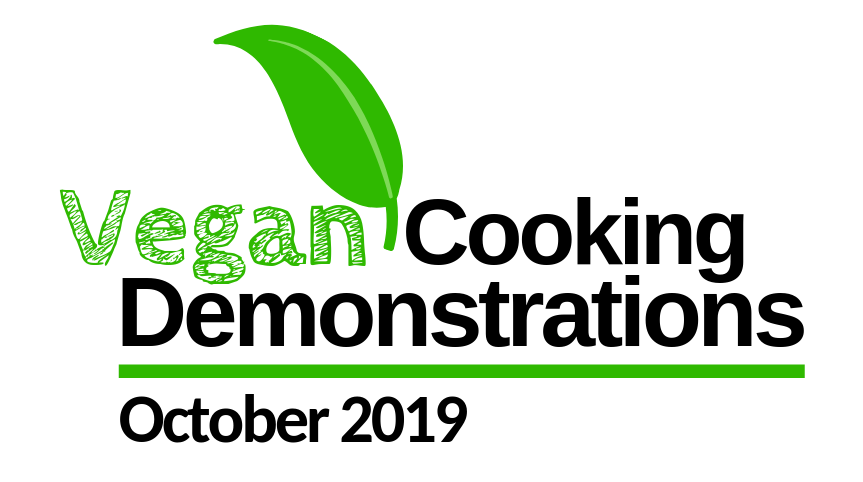 I am very happy to announce that I'm hosting another series of cooking demonstrations at home in Donegal this October. Previously when I'd set a few dates and post them on Facebook, people would email me saying "I really want to come but those days just don't work for me!". This time I've set aside a week (12th-19th October) so that hopefully I can accommodate everyone who wants to come along. I need a minimum of 5 people per workshop (max. 8!) so bring your friends along and come hungry!  Tickets are priced at €50 per person and include refreshments, food samples, a recipe booklet and lunch (for those attending a morning demonstration) or dinner (for those coming in the afternoon or evening).
WASTE NOT, WANT NOT...
For the most part, my previous menus have been comprised of things I really like to make. Some programmes even had a bit of a theme. For example, in May's demonstrations I prepared a maple carrot and cumin hummus, and then made a pesto using the leafy green carrot tops so that they wouldn't go to waste. I used a tin of chickpeas for the hummus and reserved the liquid – the 'aquafaba' – for a chocolate mousse that I made later in the demonstration. For a beetroot and cardamom cake I grated a raw beetroot but had to squeeze out some of the juice to stop the cake becoming too 'wet'. I then used the juice in some pumpkin seed crackers (see below!), which gave them the most beautiful deep pink colour.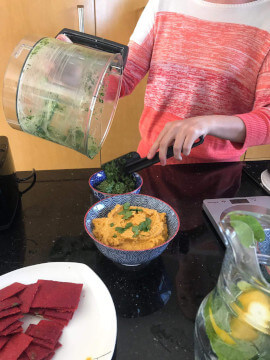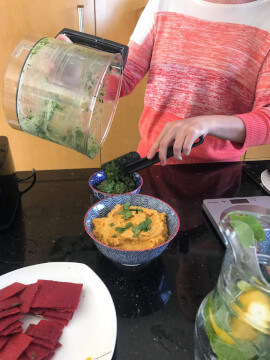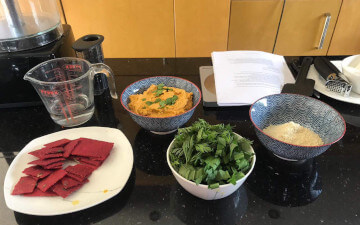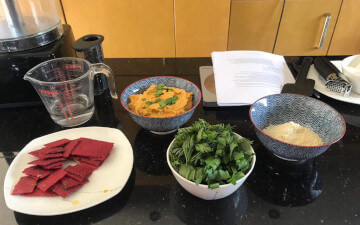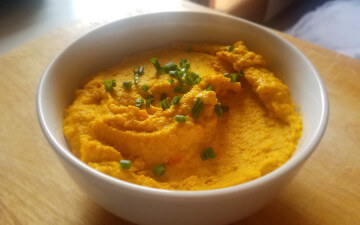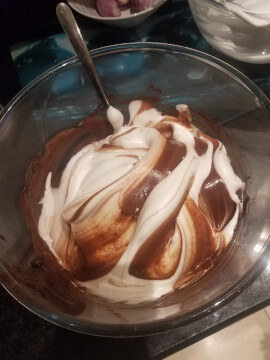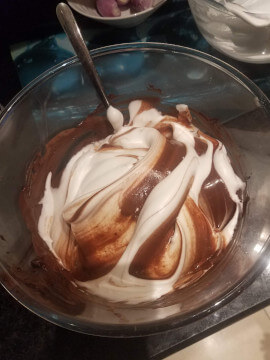 YOU CHOOSE THE MENU
BUT I really want everyone to get as much as possible out of a workshop, and by hosting smaller groups I hope to show you exactly the kind of dishes you are interested in cooking.  For example, if you are a busy mum or dad of young children and want a few ideas for nutritious and easy-to-prepare meals, we can focus on that. If you enjoy entertaining and want to add some more vegetable dishes to your repertoire, we can look at that too.  If you have recently switched to a vegan diet and would like explore cooking with plant-based protein or replacing dairy and eggs I will happily design a programme that gives you the information you need.
For more ideas of the topics that can be covered take a look at the workshop page.
If you are interested in coordinating a demonstration at your workplace, please click through to the "Healthy Eating At Work' page.