— cooking demonstrations —
We all know that healthier living means including more vegetables in our diet, but it isn't always easy to know where to start, especially if our shopping list and cooking repertoire tends to stay the same week to week. Our workshops aim to introduce you to new ingredients and new ways of preparing food, and to give you the tools and the confidence you need to be more experimental in the kitchen. Workshops are tailored as far as possible to reflect the needs and priorities of the participants, or to meet the objectives of the organisation hosting the event. This may mean a focus on one or more of the following:
Easy, nutritious meals for busy families
Cooking with protein-rich plant-based foods, including beans, lentils, chickpeas, quinoa, tofu, tempeh and seitan
Plant-based race nutrition for athletes
Brilliant breakfasts and no-fuss lunch boxes
Cooking with kids
Getting the most out of seasonal vegetables
The Raw Fix: smoothies, soups and salads
Baking and desserts without butter, eggs and cream
Dinner parties and cooking to impress
Plant-based comfort food
Vegan cuisine from around the world
If you are interested in organising a private workshop for yourself or a group of friends, please get in touch and we'll design a programme to suit your needs. For more information on our healthy eating at work events for companies, check out our flyer.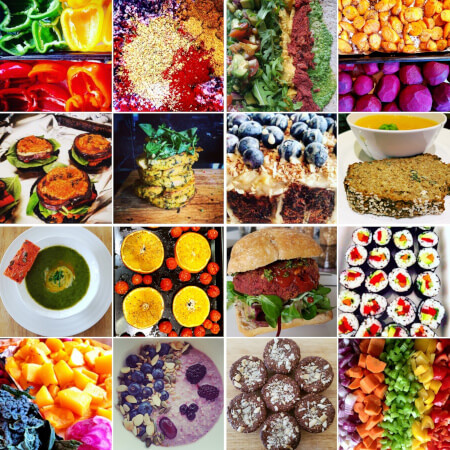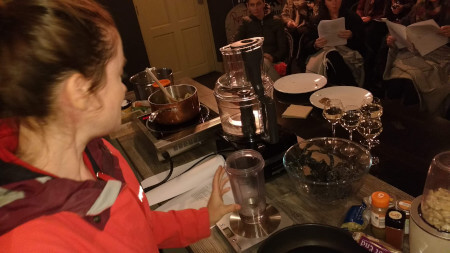 An evening cooking demonstration on making the most of seasonal, local vegetables.
Menus from previous workshops:
An in-house lunchtime cooking demonstration designed to meet the client's brief:
quick, easy and nutritious meal preparation for a busy team.