The Légumerie is a vegan food business that offers cooking demonstrations and workshops to individuals, groups and companies. We also work with restaurants and other food establishments to help them improve their plant-based food offering.
At the Légumerie, we celebrate vegetables, grains, pulses and legumes, and champion ethical and sustainable food production. Our passion for plant-based is born of a love for people, animals and the planet. We believe that by changing our approach to food we can reduce our destructive impact on the environment and open ourselves up to a whole new world of culinary possibilities.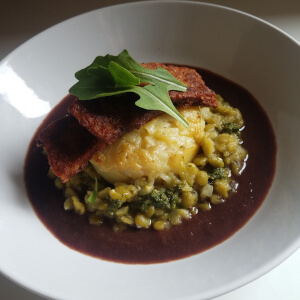 The Légumerie was founded in 2016 by Claire Duffy, a veg enthusiast keen to share with the world her love of creative, flavourful vegan cooking. She has a longstanding interest in environmental protection and social justice, and holds a master's degree in global food security. Claire splits her time between her native Donegal in the north-west of Ireland, and Gaillac, southwest France.